Top Flight Volleyball Academy
Take Flight with Top-Flight Volleyball Academy!
Volleyball is your passion, it's ours too! Top-Flight is proud to bring top-notch professional volleyball training & coaching for boys & girls ages 5-18 to Las Vegas! Under the direction of accomplished Professional Volleyball Player Deja Harris and her team of current and former collegiate players, Top-Flight is forming teams, camps, clinics, and performance training programs right now! Do you have what takes to fly with us?
This Seasons College Commits
Join us in congratulating our recent 2023 commits!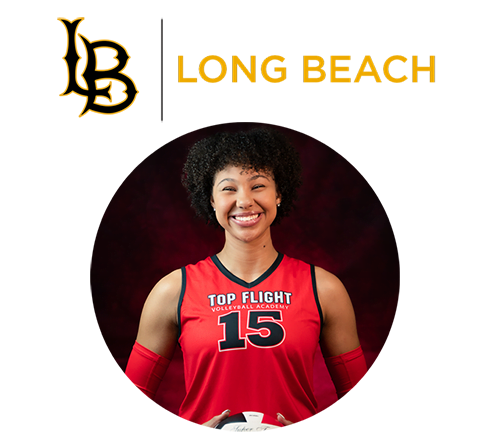 Jaida Harris
Long Beach State
(NCAA DI)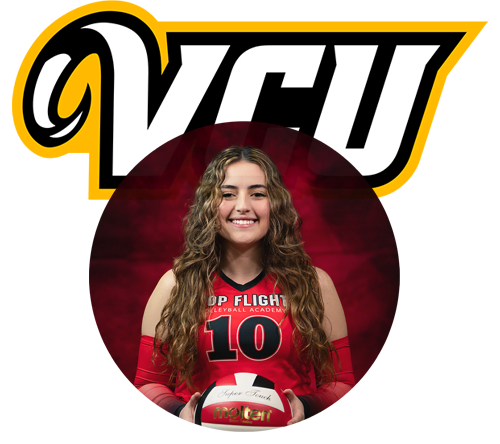 Katie Paez
Virginia Commonwealth University (VCU)
(NCAA DI)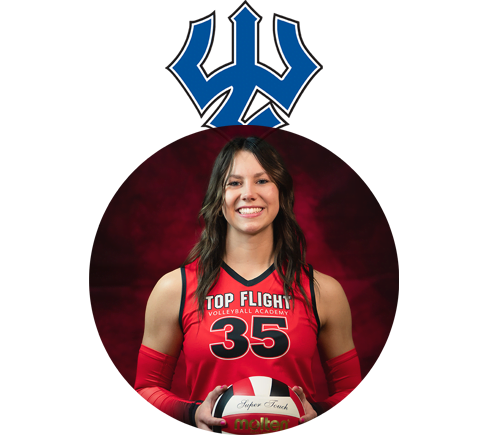 Turi Trainor
Washington and Lee University
(NCAA DIII)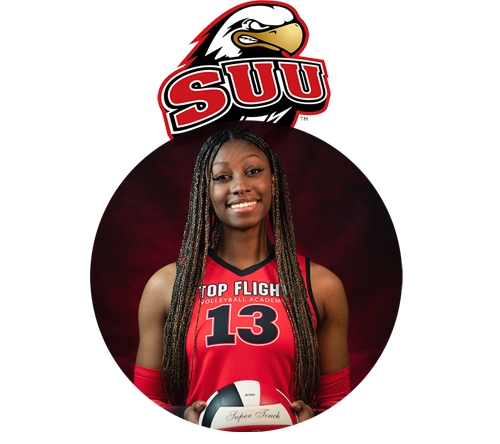 Amaya Tobias
Southern Utah University
(NCAA DI)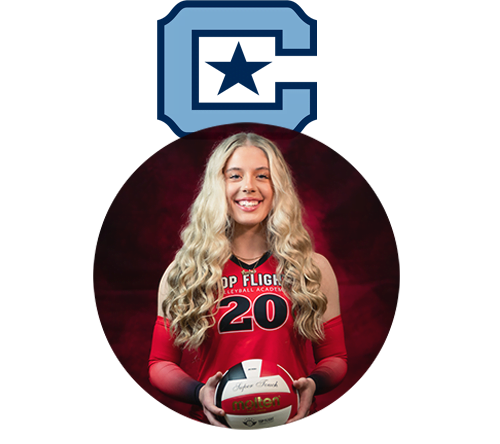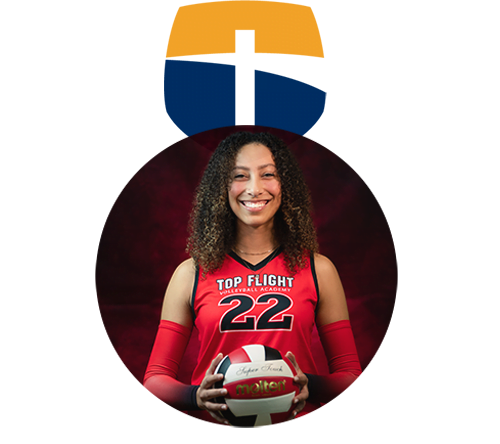 Maleya Miles
Corban University
(NAIA)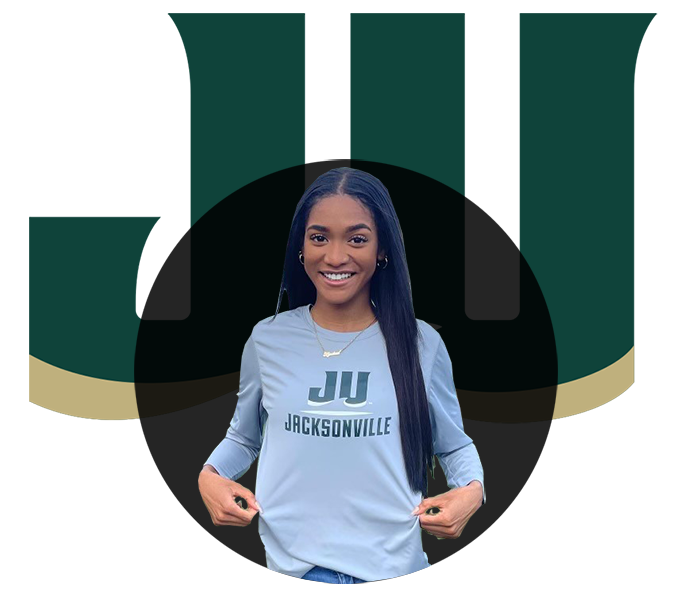 Kyndaal Stansberry
Jacksonville University
(NCAA DI)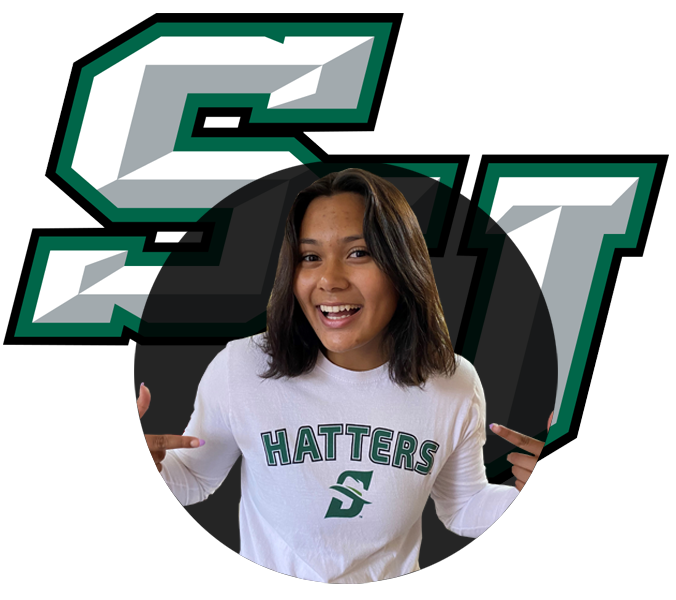 Leilani Vitale
Stetson University
(NCAA DI)
Programs We Offer
Check out all of Top Flight's training programs below! Sign up During Open Season!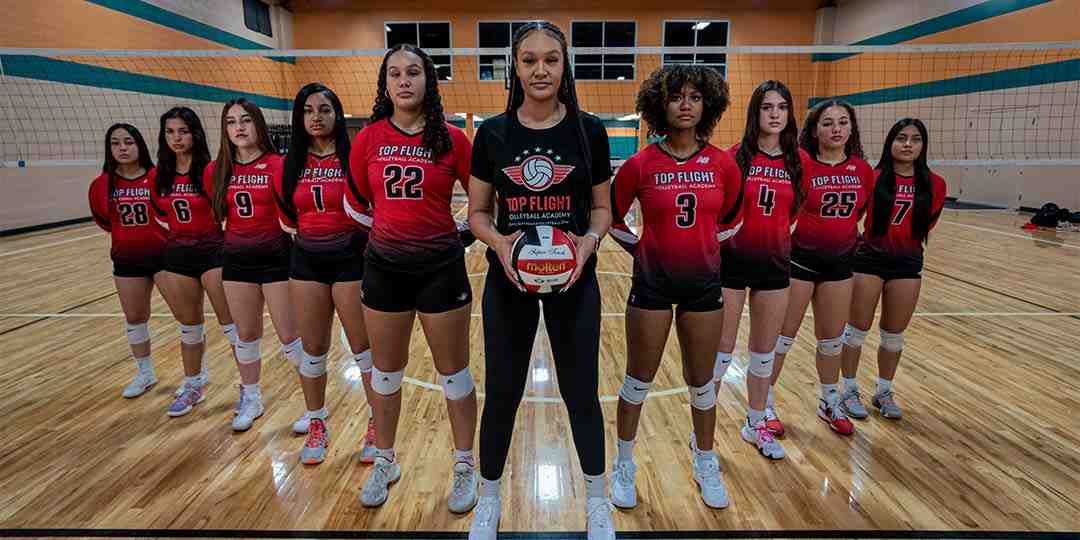 Southern California Volleyball Association (Premier and Elite League) and Las Vegas Valley League.
Check out all of our BOYS Programs
JOIN OUR GREAT COACHING STAFF
Performance starts
with fitness
Top-Flight Volleyball Academy Starts With Our Custom
Performance Training Program for All Athletes.
Focused on the pillars of athletic performance – speed, agility, strength power, endurance, mobility, stability, balance and durability – Top-Flight's Performance Training Program provides all club members with the physical and mental preparation to excel in their overall dominance on the court!
MORE DETAILS 

Top-Flight Performance Training Program:
November through May once per week specialized speed & agility, strength training and jump training.
Scheduled with the team either Tuesdays or Wednesdays.
Included in annual club fee.
Benefits Include: 
Improved Agility
Improved Vertical Jump
Improved Flexibility
Improved Explosiveness
Improved Strength of Joints
Improved Endurance
TOP-FLIGHT VOLLEYBALL LEAGUES
This is what it's all about! Let's put all your hard work and training to practice in competition leagues at your skill level! All club teams will participate in one of the following leagues
have a question about joining Top Flight?
About Deja Harris & the Top-Flight Team
Deja Harris: Her Accomplishments Speak for Themselves:
Professional Volleyball Player in Halmstad, Sweden & Caserta, Italy: A1
UNLV Volunteer Assistant Coach
San Diego State Women Volleyball Team Accomplishments :
League First four-time All-Mountain West honoree in program history
Fifth four-time All-Mountain West honoree in conference history
SDSU's all-time block assists leader (484)
Fourth in SDSU history with 317 career block points
Eighth in SDSU history in hitting percentage (.322) Block assists
One of five players in Mountain West history to have won both Offensive and Defensive Player of the Week in a career
The Top-Flight Volleyball Staff
Deja has recruited current and former players from the UNLV Rebels Mountain West Championship Teams to bring their experience and skills to every member of the Top-Flight Volleyball Academy.